The MiraCosta College Student Support Guide Module is available from the Canvas Commons.
This module has relevant student resources and links that would be appropriate to go within the first week course content within a Canvas course.
Go to the Commons in Canvas and search "Student Support Guide" and you will be able to access it.
Directions
---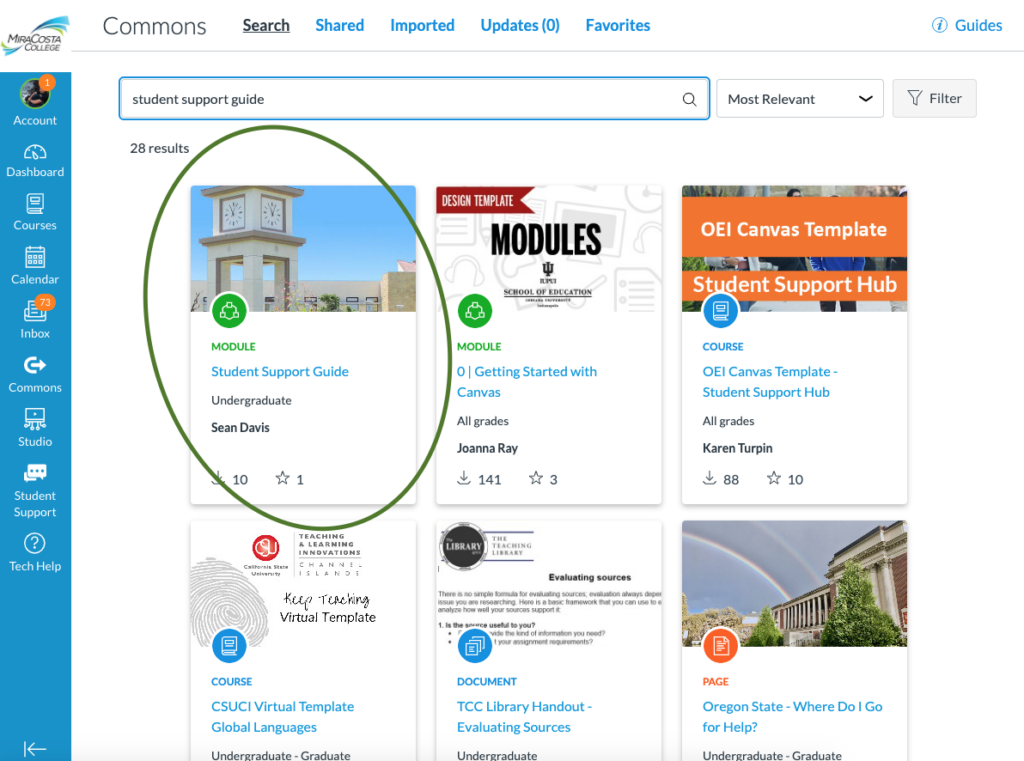 ---