Pronto
Pronto Flex Workshop Recordings
Enhancing Student Connection and Communication with Pronto (Zoom Recording, 59 minutes) – 1/16/2023 workshop by Jim Julius, Lauren from Pronto, curry mitchell, Arlie Langager, Serena Mercado, & Mariana Silva
Get to Know Pronto – an amazing mobile-friendly, Canvas-integrated communication tool (Zoom Recording, 56 minutes) – 8/15/2022 workshop by Lauren from Pronto, Jim Julius, curry mitchell, Angela Beltran-Aguilar, & Serena Mercado
---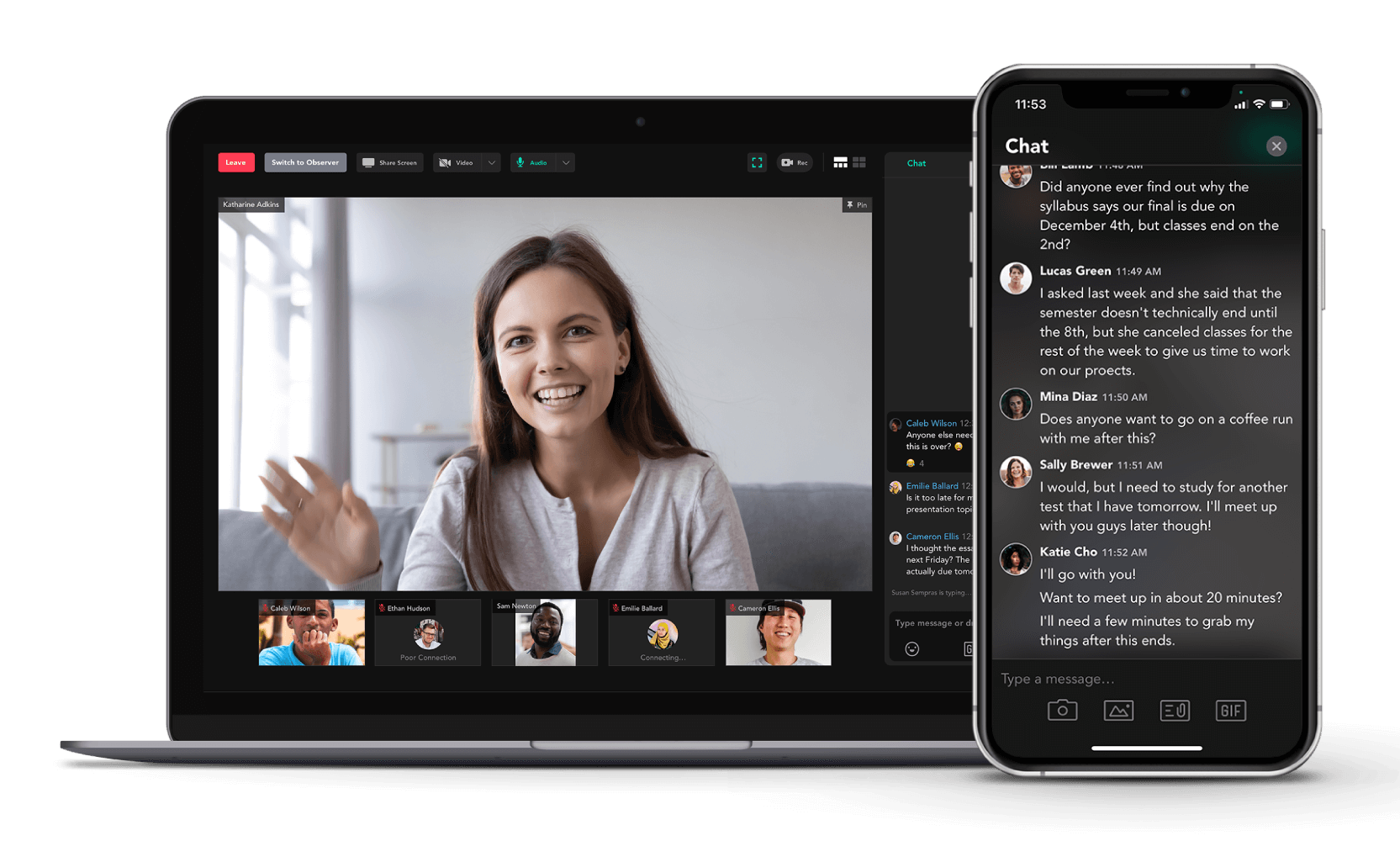 Pronto is an app that works within and outside of Canvas to enable seamless, fun, and effective communication between faculty and students, and among students. Many California Community Colleges are now using Pronto. An initial pilot in 2021-22 went extremely well, and Pronto has been institutionalized going forward!
If you do not want Pronto to be available for any class, opt out via the Pronto Course Management tool.
Some stats as of the start of fall 2023, after two years of using Pronto at MiraCosta:
nearly 9,600 MiraCostans signed in to Pronto
nearly 176,000 messages sent
nearly 37,000 groups created
What Pronto Offers
Real-time Chat Without having to share phone numbers or other contact information, now you have real-time messaging across each class and to individuals. Send text messages, files, images, emojis, and GIFs!
Message Translation Pronto gives everyone a voice by allowing them to send messages in their preferred language, and Pronto then automatically translates messages into the recipient's preferred language.
Live-stream & Group Video Chat

Broadcast live video to your classes, and record your video sessions for replay. This may be a nice alternative to Zoom for things like office hours, group meetings, and more. Viewers interact using the chat button. It keeps the process smooth. Here is a video from Fabiola Torres of Glendale CC on how she uses the live-stream feature for class.
Chat via live video with up to 10 people simultaneously. Perfect for group projects!
Live 1:1 video chat any time for face-to-face interaction with a student. Or live-stream with a student and they can chat (they don't have to be on camera).
Announcements Keep your entire course in the loop by sending a message to the whole class. It's like sending a real-time announcement to your entire class. Keep everyone updated on assignments, tech glitches, emergency alerts, and any other important information you need to get out instantly.
File Sharing & Storage Share any file type—documents, spreadsheets, slideshows, photos, videos, and more. All files stored in Pronto remain available through Pronto for easy retrieval with no storage limits. Pronto integrates with all reputable cloud storage repositories, including Dropbox, OneDrive, iCloud, and Google Drive.
Task Management Keeps students organized and accountable by assigning tasks. Tasks allows you to create reminders for yourself or others in groups—attach files, photos, or videos and assign due dates with auto-reminders for each task. Here is a video from Professor Gomez of Glendale CC demonstrating how to assign a task.
Accessibility and Privacy Pronto is both WCAG 2.0 AA and FERPA compliant. Pronto keeps you connected to everyone without sharing personal contact information.
Check out this brief introduction to Pronto from MiraCosta faculty member Tanessa Sanchez:
Where Can I Access Pronto?
Pronto is available in 3 ways:
Directly within Canvas. If you are enrolled in any published course where Pronto is active, you will see the Pronto icon at the bottom left of Canvas, in the Global Navigation menu (you may need to scroll the menu down).
Selecting the Pronto icon will open up Pronto to the latest chat you have had open or the course/group with which you are currently engaged.
Through any web browser at miracosta.pronto.io .
Via the mobile app, which is available for free in the Apple and Google app stores (search Pronto: Team Communication).
Getting Started with Pronto
To jump in and try out Pronto, self-enroll in a MiraCosta faculty Pronto practice course in Canvas. Once you are in, you'll see some directions to get started and try it out!
The first time you use Pronto, you'll need to provide your MiraCosta email address and then enter a code that Pronto will send to your email. If you are not yet enrolled in any course that is published and uses Pronto, you may need to wait until that occurs for this step to work.
To get started on your own, review the Canvas/Pronto integration guide, check out Pronto's 3-part YouTube introductory series for faculty, and/or watch the 6 minute video:
Canvas // Pronto Integration from Pronto on Vimeo.
Pronto only becomes active for a course after it is published. NOTE: this doesn't happen automatically – Pronto becomes active for a newly-published course once the next synchronization between Pronto and Canvas occurs – this happens daily at 7 pm PST. But if you want to make Pronto active immediately after publishing a course, you can manually enable Pronto in the Pronto course management tool.
Do I have to use Pronto?
No, Pronto is available but you can ignore it. Doing so will still allow your students to use it. If you wish to turn off Pronto temporarily or permanently for a class, you can do that too. (Even if you like having Pronto on most of the time, you may wish to shut it off during an exam, for example.)
Use the Pronto Course Management tool to turn off Pronto for a particular class. Learn more about Pronto Course Management.
Technical support, tips and resources
Support for Pronto is provided via the Pronto support site or by contacting help@pronto.io
A few important notes/tips:
Students added to your Canvas class will not be able to use Pronto for the class until the next Pronto synchronization occurs. You can use the Pronto Course Management tool to manually force Pronto to synchronize with a course if necessary.
Faculty can't see Pronto in Canvas's Student View. If you wish to experience Pronto within your course as your students would, you need to use your "fake student" account. But rest assured that the student experience with Pronto is just about identical to what you see on the faculty side.
On mobile devices, Pronto will not show up within the Canvas app or inside of Canvas in a mobile browser. Use the free Pronto app (search "Pronto: Team Communication")
Here are some excellent additional Pronto resources:
Credits
Thanks to Fabiola Torres of Glendale CC, MiraCosta's Tanessa Sanchez, and Matt Baugh from Pronto for resources that helped to develop this page.