Office 365 Integration in Canvas
MiraCosta College Canvas now supports an LTI integration with Microsoft Office 365 in Assignments, Collaborations, Modules, Course Navigation, and the Rich Content Editor. This integration allows students and instructors to use, create, share, and collaborate on Office 365 files within Canvas. Users can also view their OneDrive files directly in Canvas.
Enable the Office 365 Integration in Canvas
Enter your Canvas course
Click Settings on the course menu
Click the Navigation tab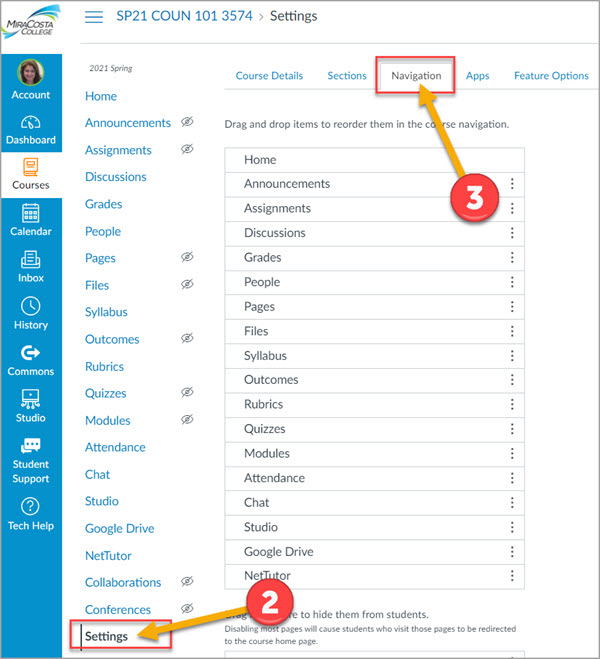 Click the 3 dots to the right ofOffice 365 and select Enable.
Click the Save button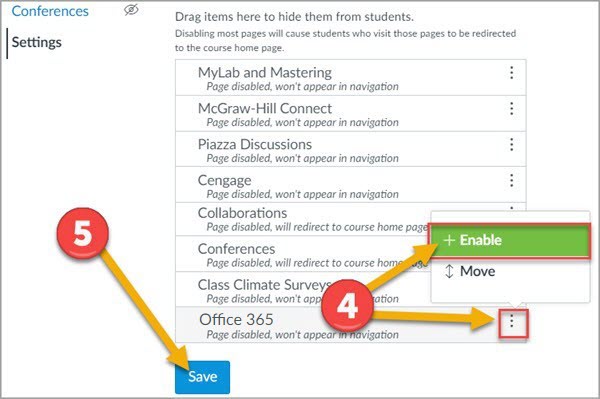 Log on to Office 365 as a Faculty / Staff Member
Click the Office 365 course menu item which will appear in your course menu.
Click the Log In button.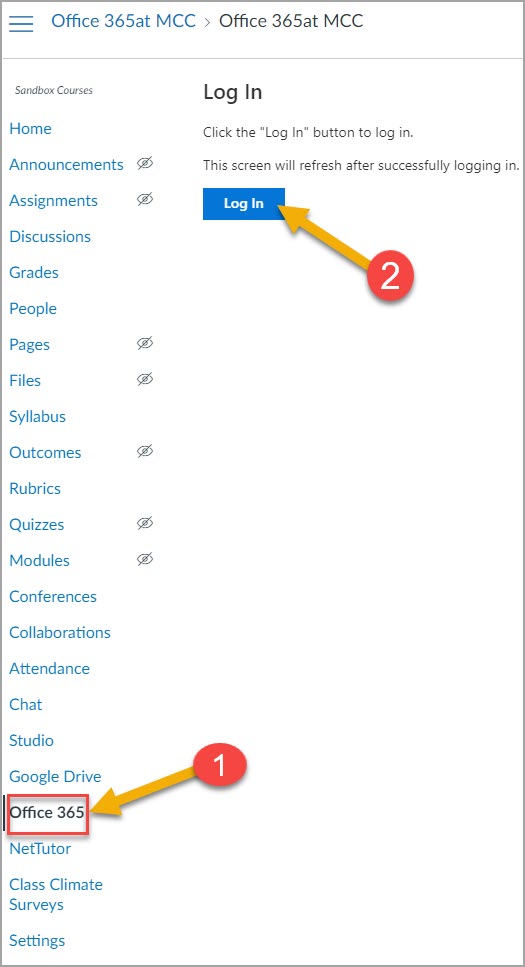 Enter your Faculty / Staff MCC email address

Example: kturpin@miracosta.edu

Click the Next button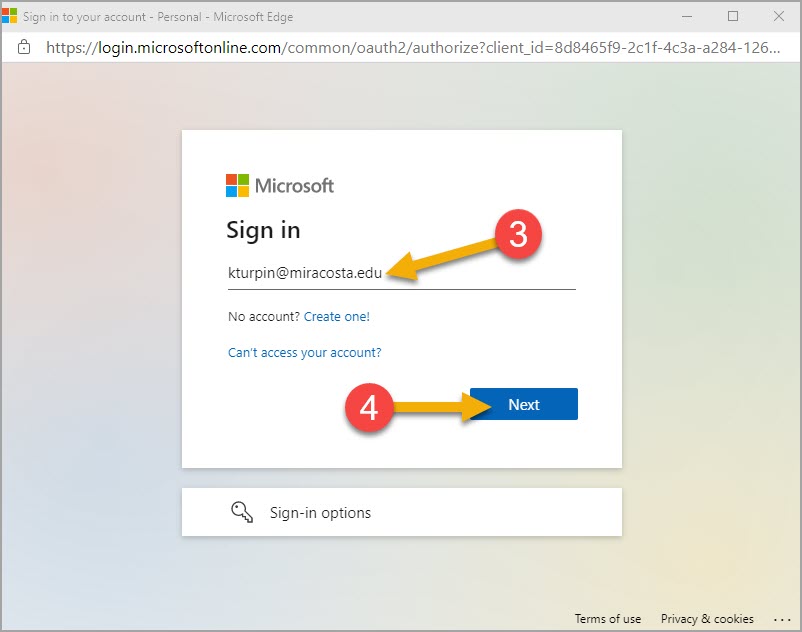 Click the Accept button on the Permissions requested page.
Note: This page will only display the first time you log on to the Office 365 Integration in Canvas.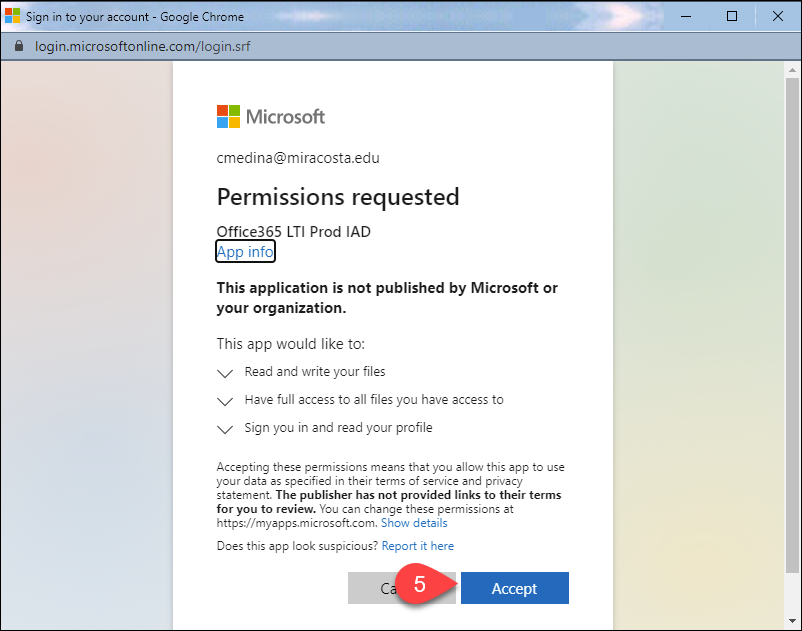 Now you can access Office 365 documents from inside of Canvas.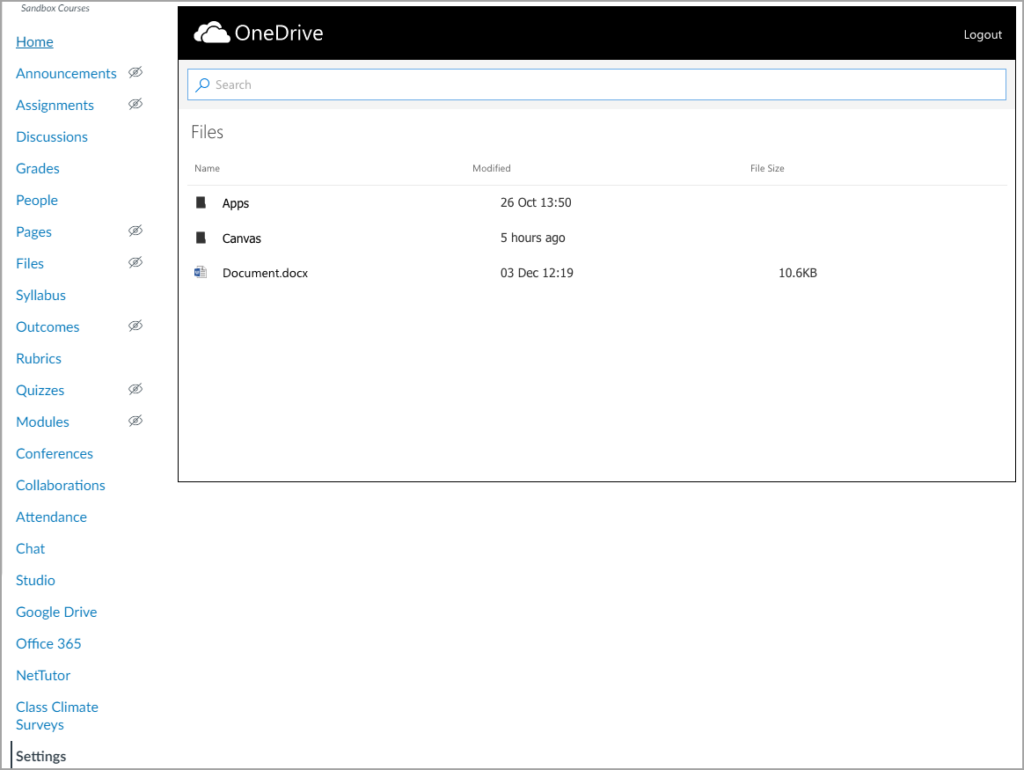 Faculty Office 365 Guides for Canvas
Faculty Office 365 Help and FAQS
Student Office 365 Guides and Support
---
Students log on to Office 365 with their MiraCosta Student Email Address
They may also use their SURF ID + "@student.miracosta.edu"
Example: W71234567@student.miracosta.edu
---