Let's Connect: C3 introduces Podcast Club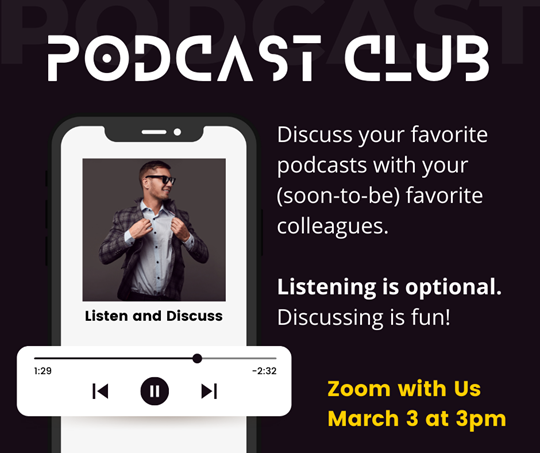 Connect with your colleagues in this fun new way – Podcast Club! We'll take our favorite podcasts, listen to them in our own time, and then come together collectively to discuss.
When: Discuss on March 3rd at 3pm
Where: Zoom
What: This American Life: Three Miles
Description: There's a program that brings together kids from two schools. One school is public and in the country's poorest congressional district. The other is private and costs $43,000/year. They are three miles apart. The hope is that kids connect, but some of the public school kids just can't get over the divide. We hear what happens when you get to see the other side.
Listening is optional. There are many ways this podcast connects with our diverse student body and what we do as teachers to facilitate their learning and growth.
Can't make it, but want to suggest a podcast? Add to the Google Doc
Want to suggest another day or time? Just reply to this email with your availability.