How to get longer uploads on YouTube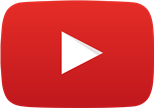 YouTube is a free video sharing website perfect for instructional videos.  Wonder how to get uploads longer than 15 minutes on YouTube?
All you have to do is verify your account and be in good standing.
You'll be asked to provide a phone number for account verification, so they can send you a verification code via voice call or SMS.
Learn more at YouTube Help.