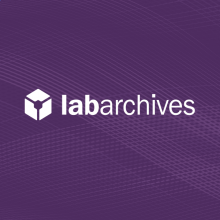 LabArchives is an electronic lab notebook that can help instructors and learners better manage, share, and publish research notes, data, protocols, and related documents.
MiraCosta College's institutional license gives all MiraCosta College students, staff, and faculty free access to LabArchives. Log on with your MCC login and password to access LabArchives. Faculty can also integrate Lab Archives with Canvas.
Getting Started
Launch MiraCosta LabArchives
Features of LabArchives
Share and collaborate on notebooks by multiple parties.
Store multiple file types, including images, GraphPad Prism, FlowJo, PDFs, and Office documents
Create templates, forms, and custom applications for routine laboratory tasks.
Instructors can provide feedback on students' notebooks.
Storage of every version of every file, recording the date, time, and username.
Faculty LabArchives Help and FAQs
Need Help?
Visit the LabArchives Help Website – Knowledgebase, Webinars, Downloads, FAQs, and User Forums
LabArchives MCC Contact:

Manesseh Park
Senior Science Laboratory Associate
mpark@miracosta.edu
760-757-2121 ext 6520
LabArchives Information for your Students
The MiraCosta College Student Helpdesk can assist your students with Canvas and LabArchives.